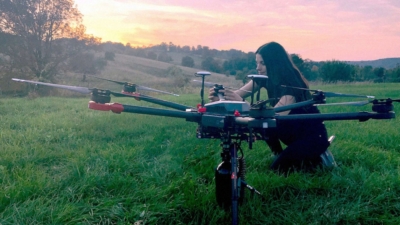 Drones to Plant 40,000 Trees a Month
May 22, 2020
On land north of Toronto that previously burned in a wildfire, drones are hovering over fields and firing seed pods into the ground, planting native pine and spruce trees to help restore habitat for birds. Flash Forest, the Canadian startup, plans to use its technology to plant 40,000 trees in the area this month.
By 2028, the startup aims to have planted a full 1 billion trees!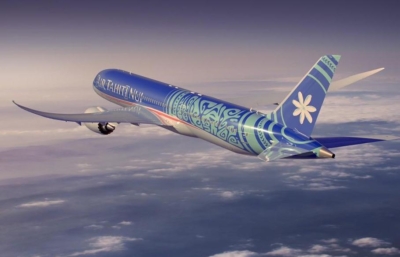 Air Tahiti Nui operates longest flight ever (15,715 km!)
March 21, 2020
An unexpected consequence of the global COVID-19 situation has been that Air Tahiti Nui just broke the record of the longest distance passenger flight ever traveled.
Departing from Papeete airport in Tahiti on 15th March, their Boeing 787 landed in Paris Charles de Gaulle 15 hours and 45 minutes later. It had flown a distance of 15,715 km (9,764 miles).  The route is normally via LAX, but given Papeete to Paris is considered a domestic flight (and hence departing from Europe!), it couldn't transit via the US as was normally the case.
Some interesting facts about flight times / distances is at:
https://www.newshub.co.nz/home/travel/2020/03/coronavirus-air-tahiti-nui-sets-new-record-for-longest-flight-ever.html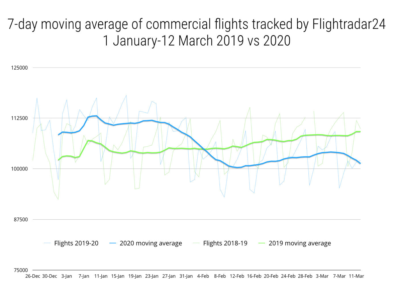 Covid-19 impact on airlines
March 14, 2020
An interesting report from Flight24 data.  About 12% drop in flights (not the same as pax) as of 12th March.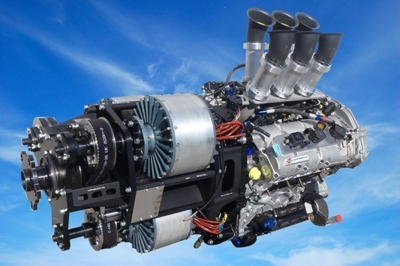 VoltAero takes e-aviation to new heights
March 12, 2020
March 10, 2020
VoltAero has marked a significant milestone in developing its all-new family of Cassio e-aircraft with initiation of flight testing using Safran Electrical & Power's ENGINeUS™ smart electric motors.
The company is claiming a 50% reduction in fuel usage for their power unit in a helicopter application. Video of test flight of their test bed aircraft included with their press release.
Really interesting to contrast the size of the electric engine nacelles to that for an ICE or turbine engine.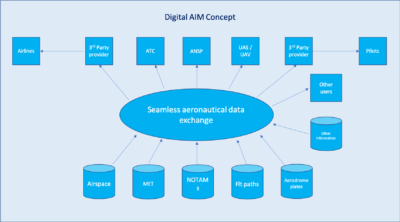 Navigatus engaged to develop AIM System CONOPS
March 9, 2020
Navigatus is pleased to advise that the company has been engaged by CAA NZ to work with the industry to develop an Aeronautical Information Management (AIM) CONOPS for the New Southern Sky programme.  The pressure is on as the CONOPS must be ready for sign off by 1 May ready to be presented at the New Southern Sky conference on 12th May.  The intent is to develop a CONOPS for AIM that describes the future fully digital AIM environment that will under pin all aviation operations under the system as described in the NSS CONOPS 2023.
To date the engagement from industry has been outstanding and a draft CONOPS is expected to be ready for industry feedback on 16th March.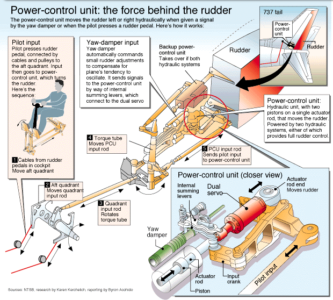 Un-commanded rudder hard-over
Given the B737 Max MCAS malfunction issue, a previous issue causing loss of control on earlier 737 models has been getting some airtime.  It certainly makes interesting reading and is a reminder that it takes hard work, attention to detail and constant enquiry and challenge to make, and keep, civil aviation safe.
https://en.wikipedia.org/wiki/Boeing_737_rudder_issues.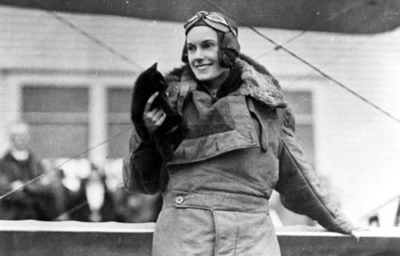 Celebrating influential women in aviation
March 8, 2020
A great quiz from Aerotime News!