Queenstown Airport Night Operations Foundation Safety Case
Role: Project Facilitator / Management
Clients: Queenstown Airport Corporation
Date: 2012 – 2014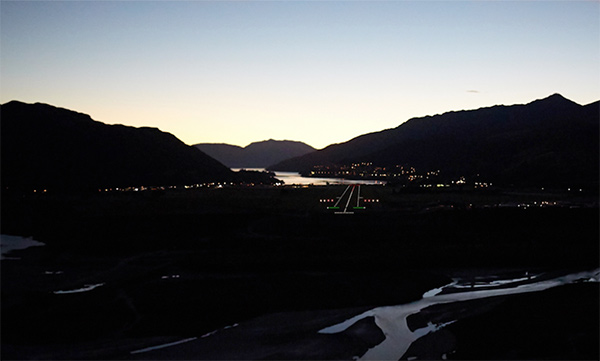 Facilitating the risk assessment process, leading stakeholder engagement, developing a Foundation Safety Case (FSC) and gaining the regulatory approval from the CAA. This complex and advanced analysis sought to fully understand the operational risks of night jet RPT operations into one of the world's most challenging airports. Prior work supporting the development of RNP-AR 0.1 operations gave us the insights to lead this work. The final FSC set out the controls required to be implemented by the airport, the ANSP, and each airline operator before flights could be undertaken.
---
UAV BLOS Foundation Safety Case
Role: Developer
Clients: MBIE / CAA
Date: 2020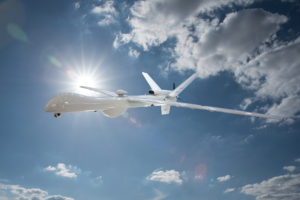 Working with the regulator, Navigatus developed a Foundation Safety Case framework designed to enable full integration of UAV into the existing aviation system.   Based upon the core requirements  of all aviation operations the Safety Case leads and enables any prospective operator to show how they ensure that all technical, operational and human functions and processes adequately address the risks associated with each and set out the 'safety argument' for a given UAV operating within a define operational context. While being compliant with JARUS SORA, the underlying model is constant with established ICAO's fundamental  requirements while not constraining solutions to established methods and so enabling innovation within all aspects of the vehicle and operations.
The Safety Case framework is fully web-enabled with full security to facilitate both use by a distributed workforce and progressive review, open dialogue and assessment and approval by regulators.
https://uassc.navigatus.aero/
---
Night Operations Operators' Safety Cases
Role: Project Facilitator / Advisor / Risk Analysis Support
Clients: Air New Zealand, Jetstar
Date: 2016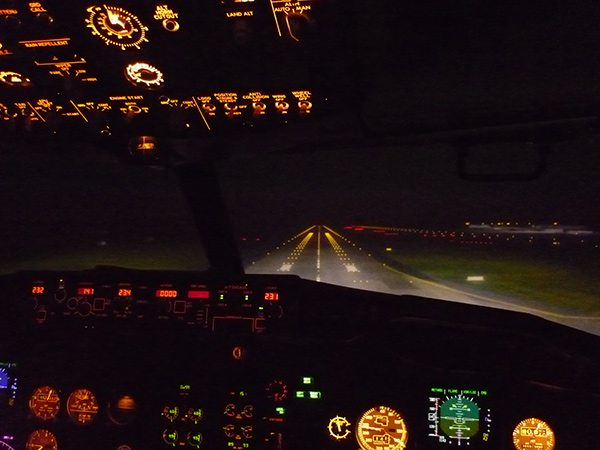 Facilitating the combined operator working group to develop the first Queenstown night operations Operator Safety Cases (OSCs) and supporting regulatory approval from the CAA. Both airlines and later Virgin Australia gained approvals on the basis of these Cases, further supporting risk analysis undertaken by Navigatus and the development of an advanced local real-time weather reporting system.
---
Development of Aviation System Safety Criteria
Role: Facilitator / Criteria Design
Clients: CAA NZ / Ministry of Transport
Date: 2016 and 2018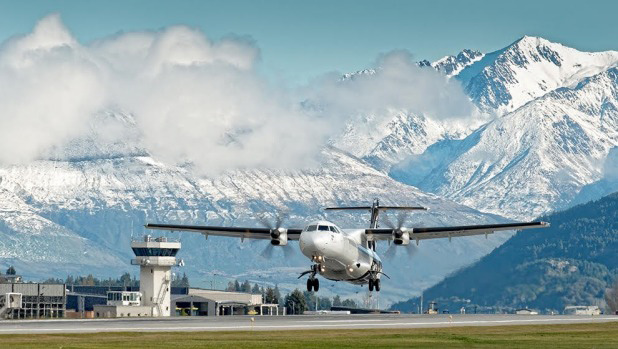 Working with CAA, the ANSP and other subject matter experts, within a demanding schedule, leading the identification of threats to the NSS aviation system and developing comprehensive safety criteria. The criteria form the foundation and support the ongoing development of the Concept of Operations, future growth, innovations and change.
Navigatus was again engaged to undertake a refresh of the Safety Criteria in light of the rapid development of Unmanned Aircraft and other technologies These criteria now form the basis of all developments within the New Zealand aviation system.
---
Investigation of RNP AR Procedure
Role: Researcher / Advisor
Clients: Air NZ, Jetstar, Virgin Australia
Date: 2015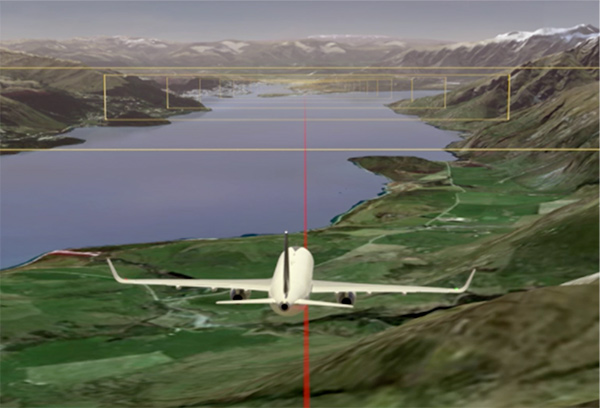 We initiated and undertook detailed analysis of the coded RNP fight path in response to reoccurring reports by crew of 'slightly high' PAPI indication on approach to runway 23 at Queenstown. Given the complex path that includes late course corrections ahead of final alignment at just 230' AAL, we also identified areas for potential design enhancements for consideration by airlines and path designers. The subsequent removal of redundant waypoint altitude constraints optimised the vertical guidance thus improving the stability and flyability of the approach.
---
Assessment of Future Surveillance Systems
Role: Facilitator / Risk Assessment
Clients: Airways NZ
Date: 2015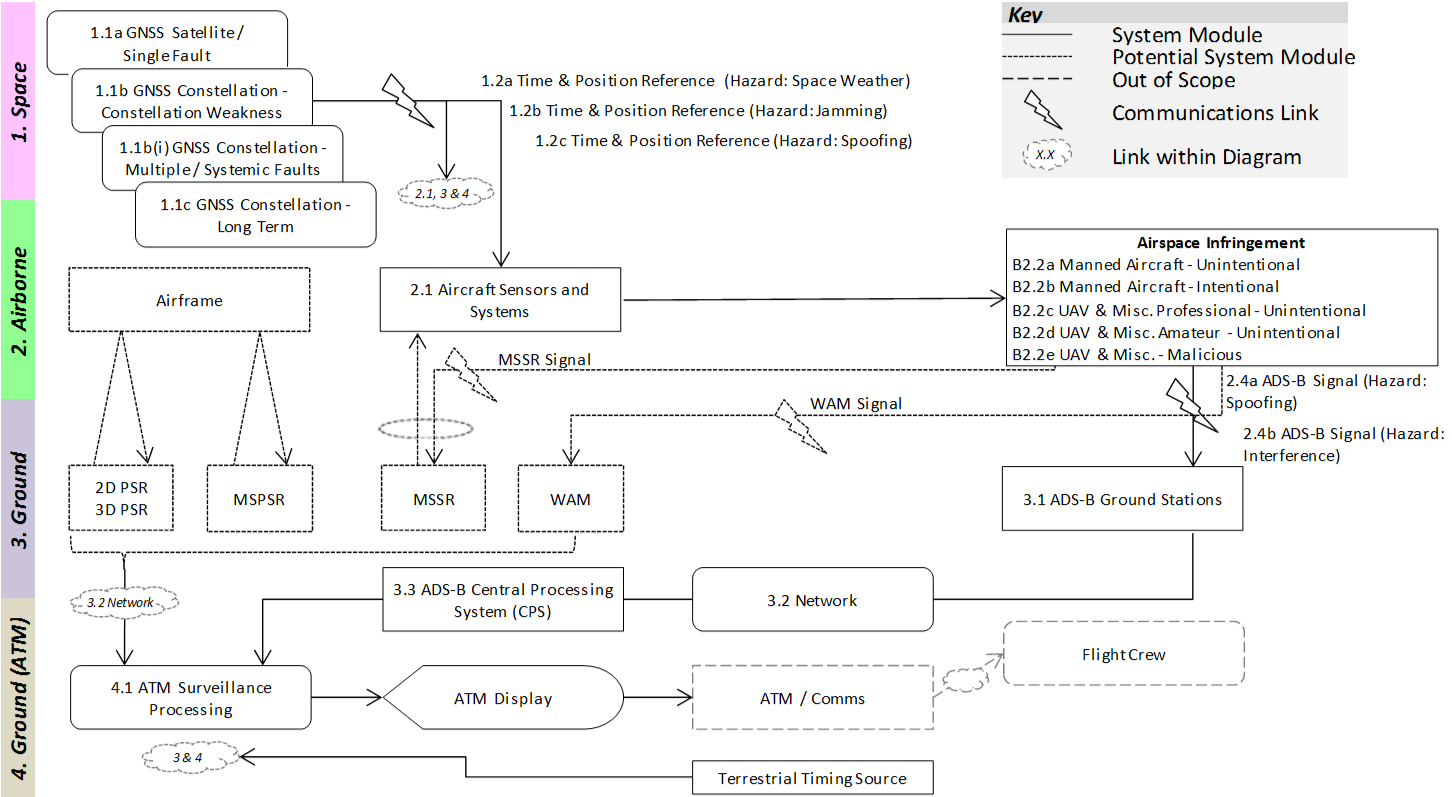 Navigatus facilitated a risk assessment process to identify and examine the resulting national aviation system risk profile given a range of thirteen future surveillance systems and technologies that were being considered as replacements for the legacy systems.
We constructed a risk based model of surveillance coverage, airspace density and hazards and threats within the national airspace. The work involved evaluating various option packages and reporting on key threats and effectiveness of proposed mitigations.
---
Other Example Projects
CAA – Risk review of establishment of PASO (Pacific Aviation Safety Organisation).
CAA – ADS-B equipage scheme review.
CAA – Data analysis, research, industry consultation and preparation of Part 135 Sector Risk Profile.
CAA – Cessna 208 Caravan – SEIFR risk profile.
CAA – Identification of risks in support of business planning process.
Airservices Australia – Statistical analysis of global aviation accident data.
Ministry of Transport – Aerodrome aeronautical study.
Ministry of Business and Innovation – Advice on UAS developments and support.
Ministry of Business and Innovation – Development of UAS Safety Case model and operator support.
New Southern Sky  – Development of Aeronautical Information Management (AIM) system CONOPS.
Airways NZ – Controlled airspace incursion risk mapping tool and web portal.
Airways NZ – Risk review of surveillance Medium Term Conflict Detection system.
Airways NZ – Airspace incursion risk analysis and geographic mapping tool.
Auckland International Airport – Analysis of dimensions of Runway Public Safety Areas (REPA).
Auckland Airport – Development of Safety Case for major runway works and shortened runway operations.
Auckland Airport – Chair-ship of major works safety management committee.
Auckland Airport – Review of helicopter operations.
Auckland Airport – Part 77 study of developments.
Auckland City Council – Part 77 study of speedway development.
Queenstown Airport Corporation – Corporate risk profiling and development of risk framework.
Queenstown Airport Corporation – Runway veer-off analysis in support of infrastructure developments.
Virgin Australia (VA) – Support to operational Safety Case.
Jetstar (JQ) – Support to operational Safety Case.
Air New Zealand (NZ) – Analysis of operations in uncontrolled airspace during divert.
Air New Zealand (NZ) – B777-300 & B787-900 fleet introduction project risk support.
Air New Zealand (NZ) – Risk advice and support following Fukushima nuclear accident.
Air New Zealand (NZ) – Support for aviation emergency exercises (various).
Aviation NZ – Management of AIRCARE safety and environmental audit programme.
RNZAF – Preparation and delivery of custom Risk Management training and advice.
City Council (aerodrome owner) – Aerodrome aeronautical study.
Government agency -Aerodrome aeronautical study – ownership options.